Phone:  (405) 317-8722
Email: marylou@brightstarcarriages.biz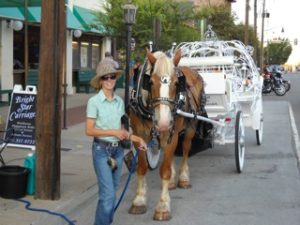 We offer services anywhere in Oklahoma, but you must book us in advance. Family reunions, weddings, anniversaries, are our specialties. Please call for specifics. We have an elite line of carriages, three to be exact. Go to our photo gallery and you will see the two vis-a-vis and our latest addition of the princess vehicle, named the Barbra Anne. Half down to insure your scheduled date is locked in. Deposit is nonrefundable if cancellation is made within three weeks of scheduled date but you may schedule another time for an event with that down payment as long as their is availability. Final payment expected when services rendered. Check or cash accepted.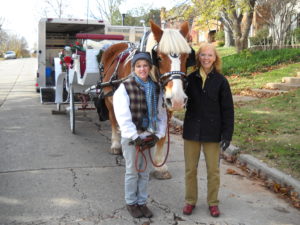 We have worked for many carriage companies before embarking on our own adventure. With over 20 years of experience and horse training behind us, we are customer driven! Come on down and see what we mean. Bud and Scott are the real workers. Join us on an adventure you will not forget.
Ready for an experience you won't forget?
↑